Representing the Australian Education and Care Workforce
INFORMATION, SUPPORT & ADVOCACY
FOR THE EDUCATION AND CARE WORKFORCE
ECW (Education and Care Workforce) is Australia's professional body for Education and Care practitioners (ECPs).
ECW is working to connect, inform and elevate the Education and Care Workforce by bringing together all ECP's under the one professional body. We will share relevant, practical information from the field to support Education and Care professionals across all sectors, states and territories.
ECW is working collaboratively in the education and care space, supporting educators to share their collective practice wisdom and to speak up about issues that matter. Together we are ONE strong voice for the Education and Care workforce and together we are working to recognise, value and elevate the professional image of all Education and Care practitioners.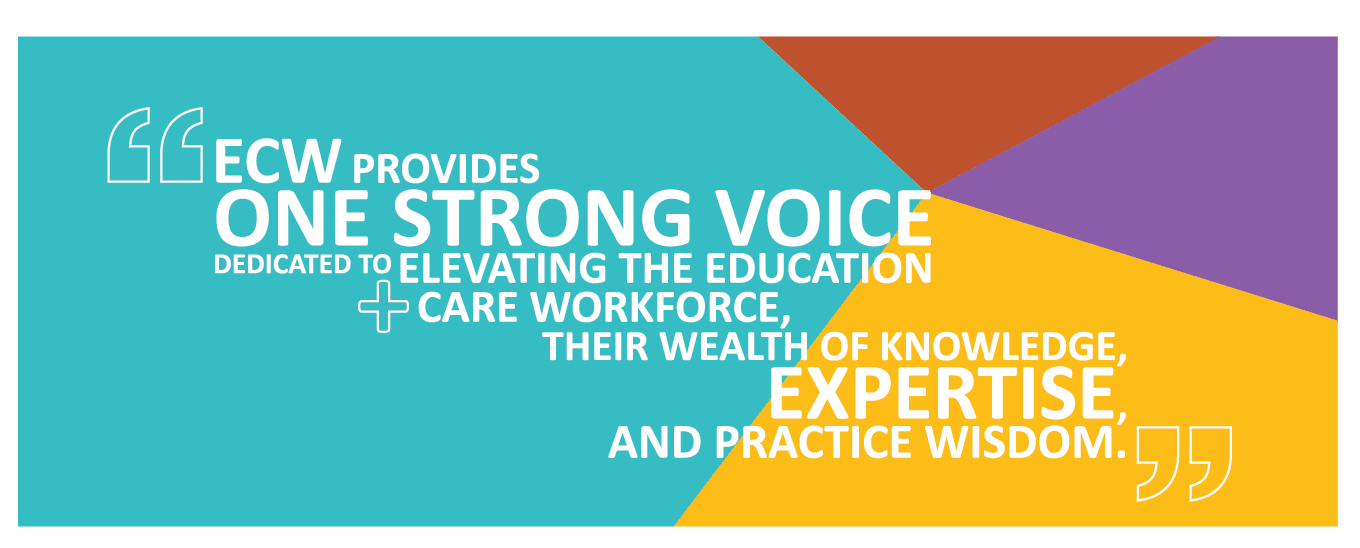 The latest news and updates from ECW.
Learn about what's happening for our members and stay up to date with current news.
JOIN NOW - BE A VOICE FOR CHANGE