BIOGRAPHY OF
Geraldine Harris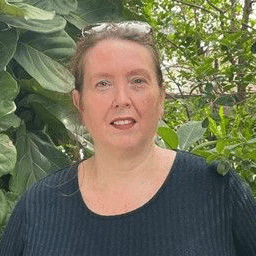 With 30 years of experience in leadership and management of early childhood and family programs in both the not-for-profit and government sectors, Geraldine's focus on childhood wellbeing, experience in transforming systems thinking, and leading place-based programs of collective action is invaluable to our sector.
In 2022, Geraldine completed her PhD studies, which were aimed at creating a map of the untold stories of leadership. Her research highlights the importance of relationality in mobilising collective action and how systems design can impact children's, organisational, and leadership wellbeing. As an Adjunct Research Fellow with Griffith University, Geraldine is also passionate about ethical research with children, families, communities, and the workforce. She believes that neuroscience can be used to give a voice to children and provide a common language in which to co-create systems thinking.
Geraldine's commitment to reducing childhood disadvantage, alleviating social distress, and improving quality of life for children, families, communities, and the early childhood workforce aligns perfectly with our vision, purpose, and values.